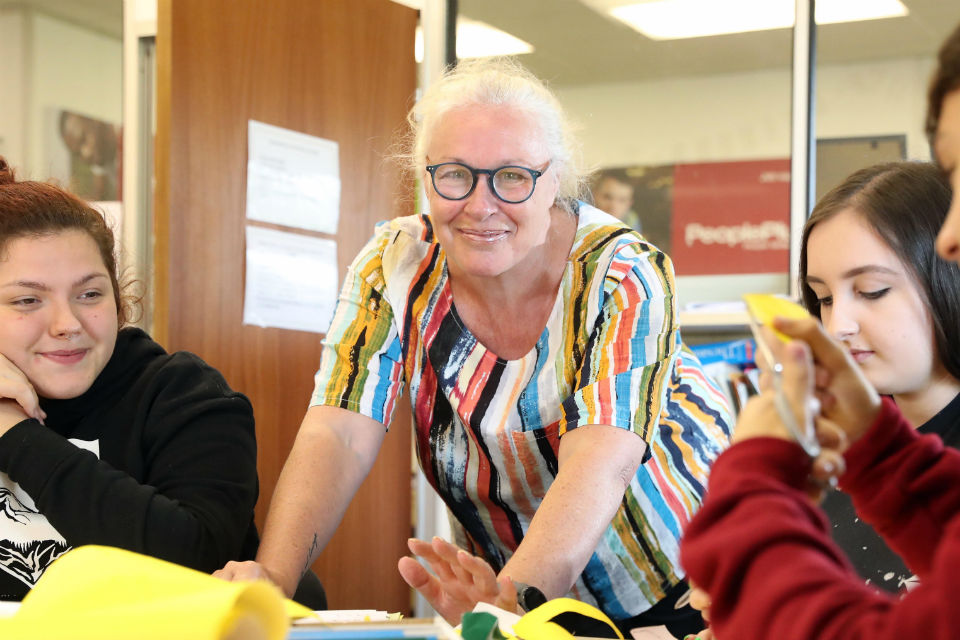 Lynn Matthews knows more than most about the levels of support that many learners require having overcome dyslexia in school to become a respected lead tutor. The 57-year-old, from Gorseinon, has been employed by PeoplePlus Cymru since 2013 and manages a caseload of between 30-40 learners aged 16-19, representative of a broad range of learning needs.
An advocate of lifelong learning, in 2012, she completed her Certificate in Education (PcET) and Practitioner in Basic Skills qualifications. More recently, she completed a Higher Apprenticeship (Level 4) in Advice and Guidance.
She is at the forefront of modern teaching techniques and actively seeks new ways to deliver training, while inviting tutors to view and use the resources she has developed through online collaborative platforms.