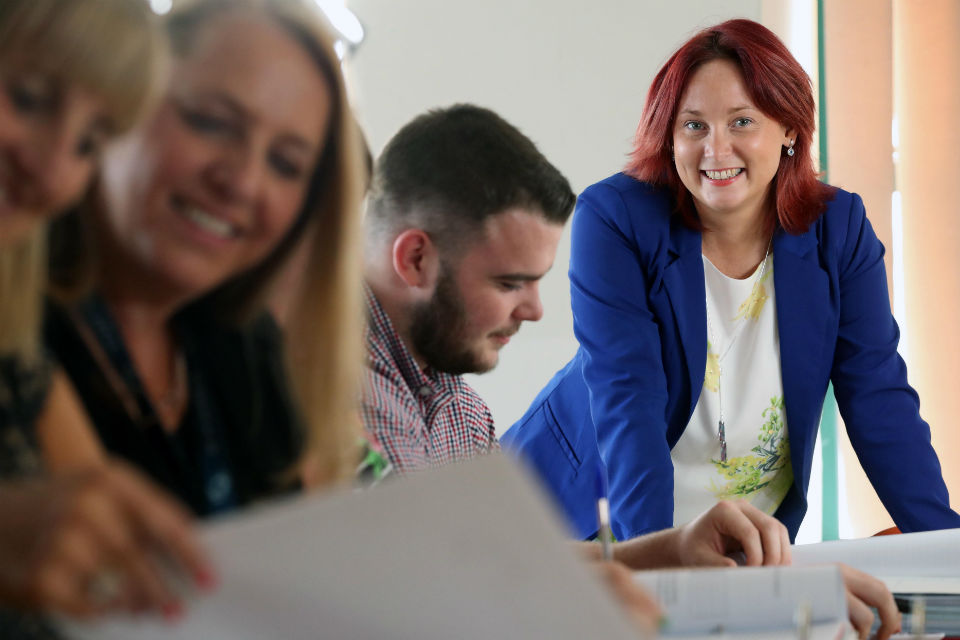 Rachel Lewis has been credited with almost single-handedly improving the delivery of essential skills qualifications at Bridgend College's Apprenticeship Unit over the past two years.
With an overall attainment rate of 90% in 2017/18, Rachel, 33, has nurtured a full range of learners and her adaptable approach enables her to engage successfully with all her different cohorts of apprentices and their employers.
Her journey to becoming a respected tutor is an example of how work-based learning can inspire and encourage an individual to pursue a new career. Currently taking the Level 5 Management and Leadership Diploma, she has completed numerous qualifications in this field.