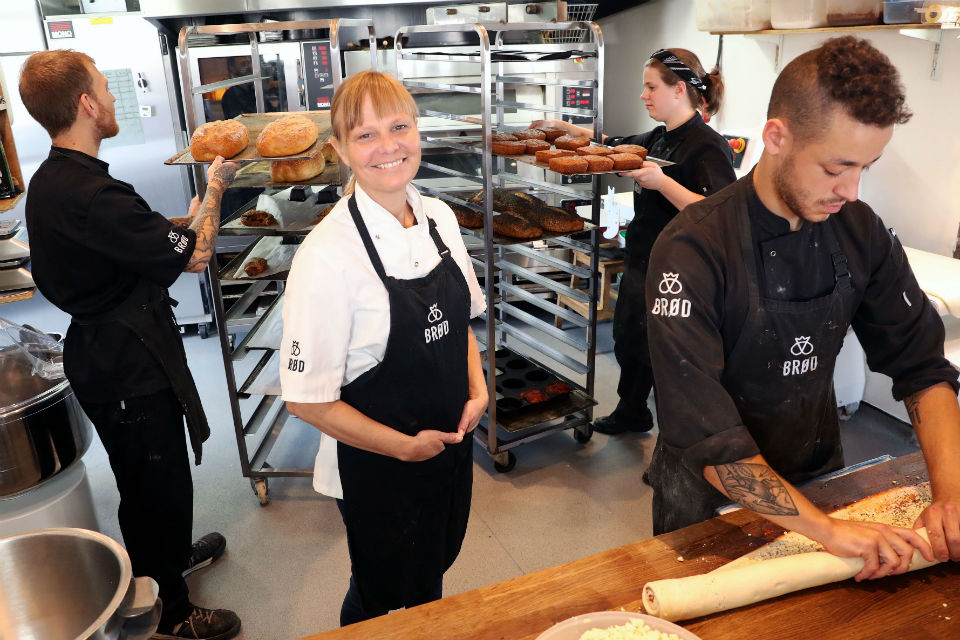 Cardiff's award-winning Danish bakery and coffee shop, Brød, hasn't looked back since taking on its first apprentices shortly after the business opened four years ago.
Founded by Betina Skovbro, Brød (The Danish Bakery Ltd) is situated in Wyndham Crescent, in the Pontcanna area of Cardiff. A shortage of skilled bakers and a desire to train employees in Danish artisan baking techniques prompted Betina to introduce Foundation Apprenticeships and Apprenticeships in Proficiency in Baking Industry Skills, delivered by learning provider Cambrian Training. The business currently has two apprentices.
A native of Copenhagen, Betina now employs 16 full and part-time staff. Profits have been reinvested following healthy business growth - 26% in 2017 and 19% in 2018.