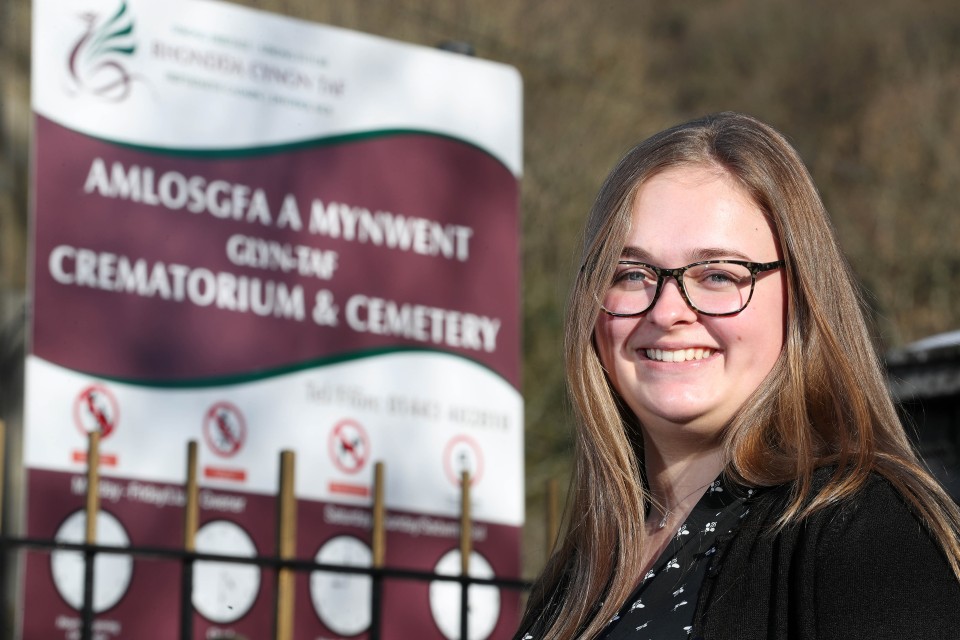 A willingness to learn new skills and take on more responsibility in challenging circumstances has helped Bethany Mason to develop into an excellent bereavement services officer.
Since joining Rhondda Cynon Taf County Borough Council as a shy apprentice in 2016, Bethany, 21, has risen to a series of difficult challenges, making a huge difference to the staff of Glyntaff Crematorium at Glyntaff, Pontypridd and the grieving families they work with.
She has achieved a Foundation Apprenticeship and is now close to completing an NVQ level 3 in Business Administration, both delivered by Coleg y Cymoedd.
Bethany, from Llantrisant, has also developed leadership skills, digitised and centralised burial records and cemetery plans for RCT Cemeteries and introduced digital music for family cremation services, together with webcasts and visual tributes.