Cambria Maintenance Services Ltd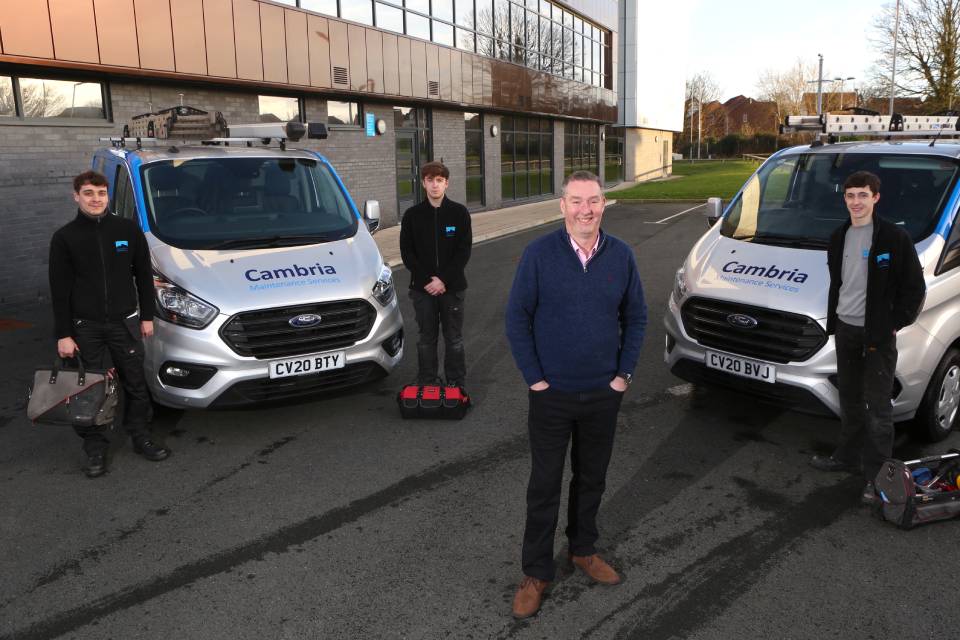 Investing in the development of its workforce and succession planning have been essential to the continued success of Cambria Maintenance Services which maintains more than 12,000 properties across Wales.
The company, which has offices in Cardiff and Ewloe, Deeside, employs more than 160 staff, including 16 apprentices who are considered key to the business' future success.
Part of the Wales & West Housing Group, Cambria has employed 37 apprentices over the past 10 years and has a rolling, 5-year plan which will see more employed.
The number of apprentices recruited has grown with the business itself, with turnover increasing from £2.7 million in its first year to £12.07 million in 2019.
Coleg Cambria and Cardiff and Vale College deliver a Foundation Apprenticeship in Maintenance Operations and Apprenticeships in Electrotechnical and Plumbing/Heating for Cambria.