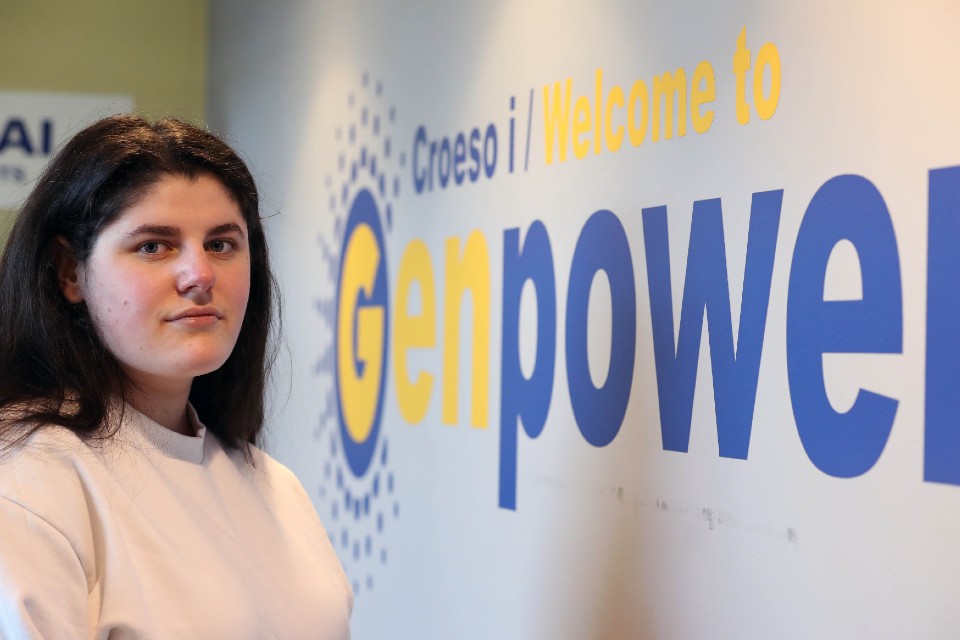 A shy school leaver has been transformed into a confident, self-assured employee after beginning her learning journey with the Welsh Government's Traineeship Programme.
Chloe Harvey, 19, of Monkton, near Pembroke, linked up with learning provider PRP Training Ltd after deciding sixth form studies at school were not for her.
Inspired by achieving a Traineeship Level 1 in Business Administration, Chloe secured a placement with Genpower Ltd, Pembroke Dock where she impressed so much that the company created a new apprenticeship role so that they could employ her.
She has since completed a Foundation Apprenticeship in Business Administration, developing organisational, customer service and IT skills which have enabled her to adapt smoothly to working from home during the Covid-19 pandemic.
Chloe is now helping to train Genpower's new recruits.