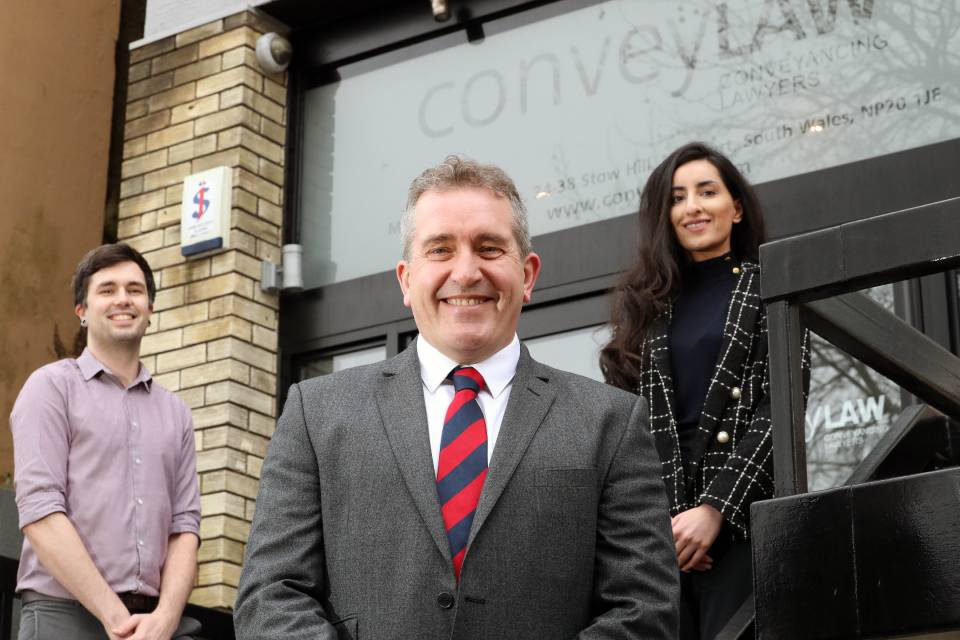 Convey Law's 50% growth plans in 2021 will be fuelled by an innovative in-house Apprenticeship Programme that its managing director describes as "life-changing".
The Newport-based firm developed its pathway after struggling to recruit conveyancers, finding it more beneficial to train up apprentices in the latest client-service protocols, whilst supporting them with their learning in a way that reflects the company's value and work ethic.
Through a funding partnership with Cardiff and Vale College, Convey Law created The Conveyancing Academy in 2014 which has helped to meet recruitment targets, with conveyancers increasing from 25 in 2019 to 55 in 2020. Apprentices have doubled from 15 to 30 in a year.
"Our Apprenticeship Programme provides a professional and rewarding career, which can be life changing through enhanced and sustainable career prospects," 
said Lloyd Davies, managing director.