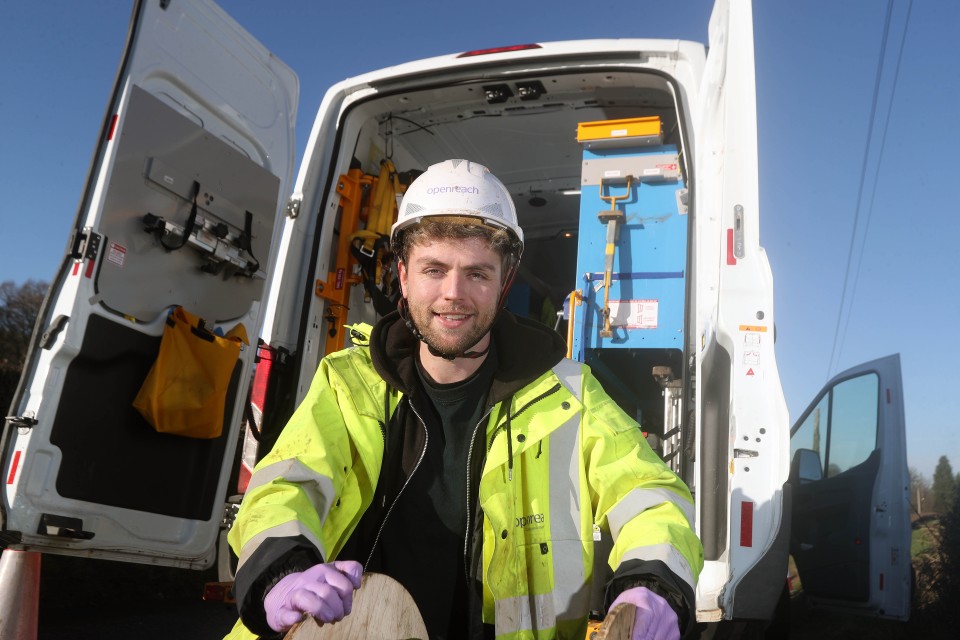 Apprentice and musician Joel Mallison has struck the right note with a career change, excelling as an apprentice with telecommunications company Openreach.
After initially studying music and graduating with a distinction in Radio Production, Joel, 30, from Abergavenny, worked in his father's painting and decorating business for 6 years before seeking a new career.
An interest in telecommunications led Joel to Openreach where he completed a Foundation Apprenticeship in IT Software Web and Telecoms Professionals last September. The apprenticeship was delivered by Openreach and supported by ALS Training, Cardiff.
Openreach Abergavenny patch manager, Matthew James said:
"Joel's work ethic is very strong. He sets the bar extremely high in terms of my expectations for my engineers."