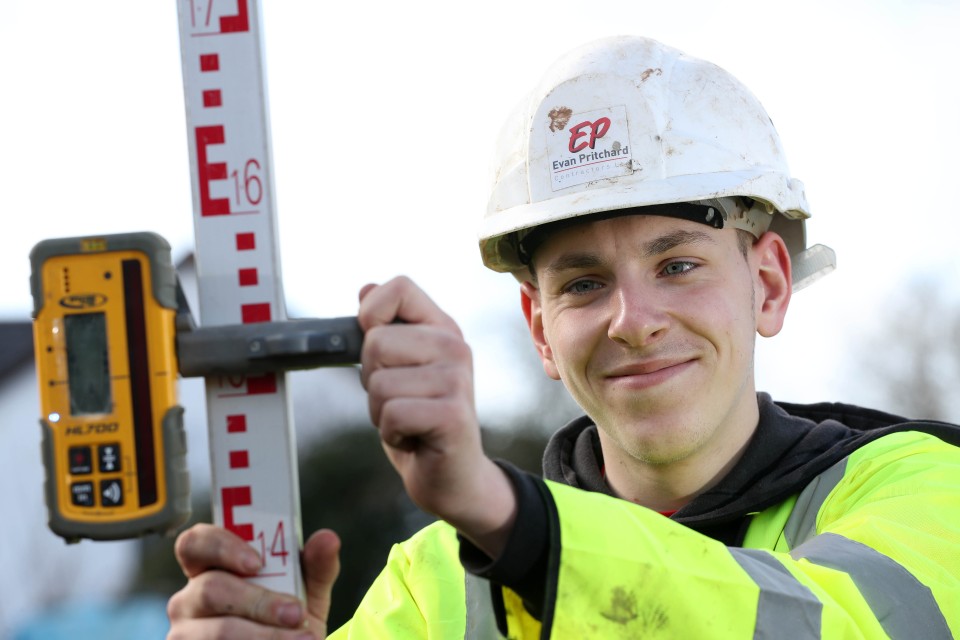 Ross Vincent is on course for a career in the building trade thanks to a Traineeship which sparked his interest in bricklaying.
Ross, 18, who lives in Pembroke Dock, has gone from his Traineeship to secure an apprenticeship with Evan Pritchard Contractors in Haverfordwest, where his father, Carl, is a site manager.
After completing Engagement and Level 1 Traineeships in Brickwork, he is now working towards a Level 2 Diploma in Bricklaying as well as a Foundation Apprenticeship in Groundworks, all at Pembrokeshire College.
Having faced some challenges with a previous course at the college, Ross said he was determined to succeed and secure a career path. The Traineeships better suited him because there was more hands on, practical work, allowing him to learn from industry professionals.