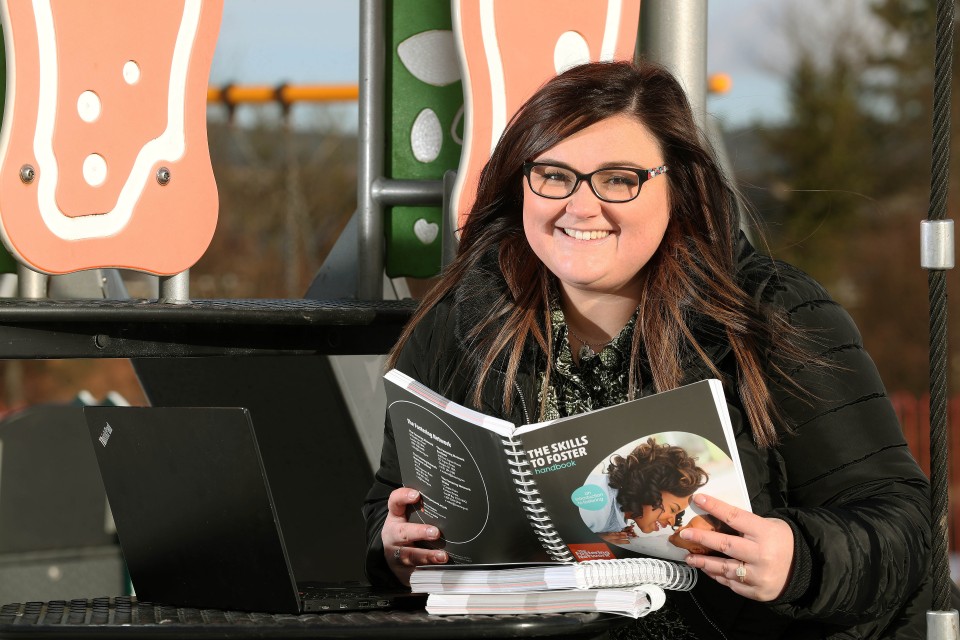 Graduate Sophie Williams was destined for a teaching career until she witnessed the positive impact that fostering has on children and their biological parents, who are given a chance to get their lives back on track.
After experiencing fostering first hand when her mum, Lesley, became a foster parent, Sophie decided to strive to become a qualified social worker.
Having completed an Apprenticeship in Business Administration with Fostering RCT, Sophie has recently been promoted to regional recruitment officer, aiming for a Master's Degree in Social Work in the future. Her apprenticeship provider was Coleg y Cymoedd.
Sophie said:
"My apprenticeship has given me the chance to gain full-time employment, get qualified and to see the many different aspects of social work."