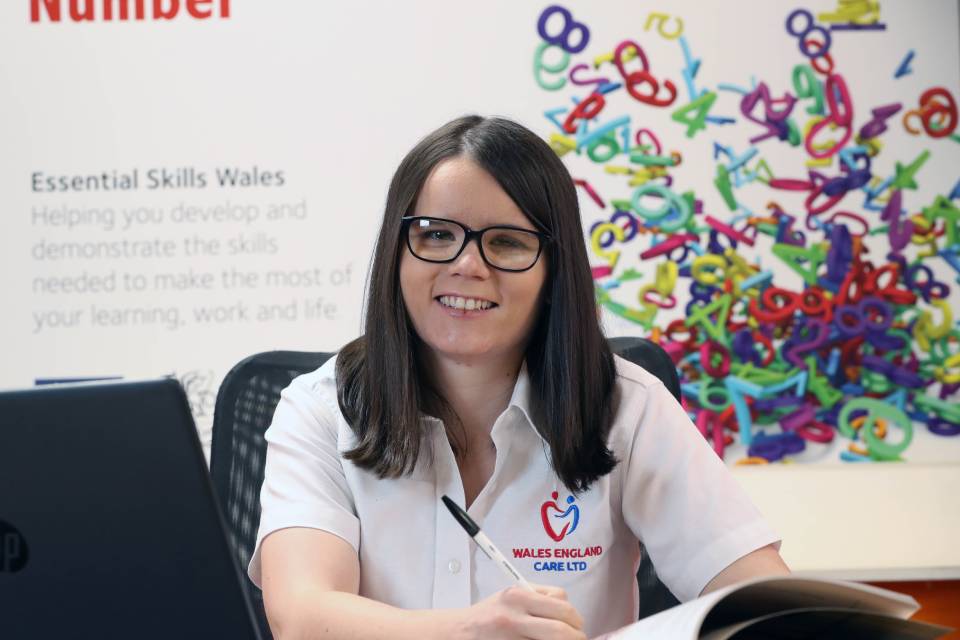 Many people see dyslexia as a barrier. Tutor Stephanie Fry however focuses on the opportunity it provides to successfully support her learners to achieve their full potential.
As skills manager for Wales England Care, Stephanie, 29, from Newport, manages a small team of skills coaches and specialises in supporting dyslexic learners, using her own experience of the learning disorder to do so.
Stephanie was diagnosed with dyslexia whilst at college, going on to achieve a Degree in Public Services. She reflects on her own learning journey to help learners overcome their fear of Maths and English.
Joining Wales England Care in 2017, Stephanie is passionate about continuous learning. She has completed a series of qualifications and is now working towards an Apprenticeship in Leadership and Management.