Thomas Skip & Plant Hire Ltd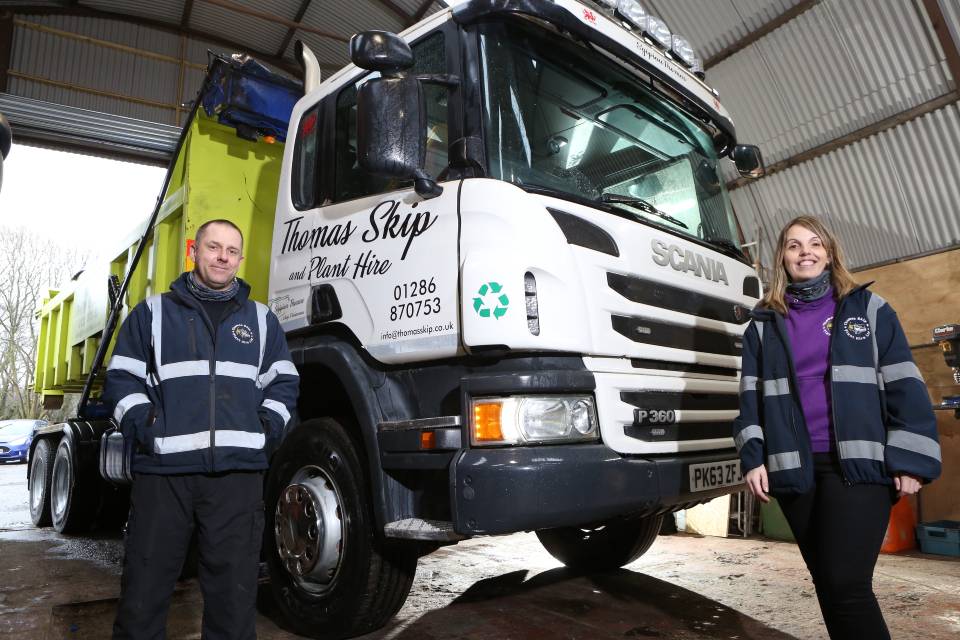 Bilingual apprenticeships have been key to the growth of Thomas Skip and Plant Hire, a successful North Wales independent skip and waste management company.
Because it is located in Caernarfon, a predominantly Welsh-speaking region, the company says it's important that staff learn through the medium of Welsh. 
Apprenticeships, delivered by Cambrian Training, are helping the company to retain staff and improve their customer service and waste industry knowledge.
Thomas Skip and Plant Hire, which has three apprentices in a workforce of 10, is committed to protecting the environment by diverting as much waste from landfill as possible. 
"We believe that a happy, trained and safe workforce will help us develop our excellent reputation and continue our company's growth," 
said Natasha Thomas, who runs Thomas Skip and Plant Hire with partner Iestyn Thomas.