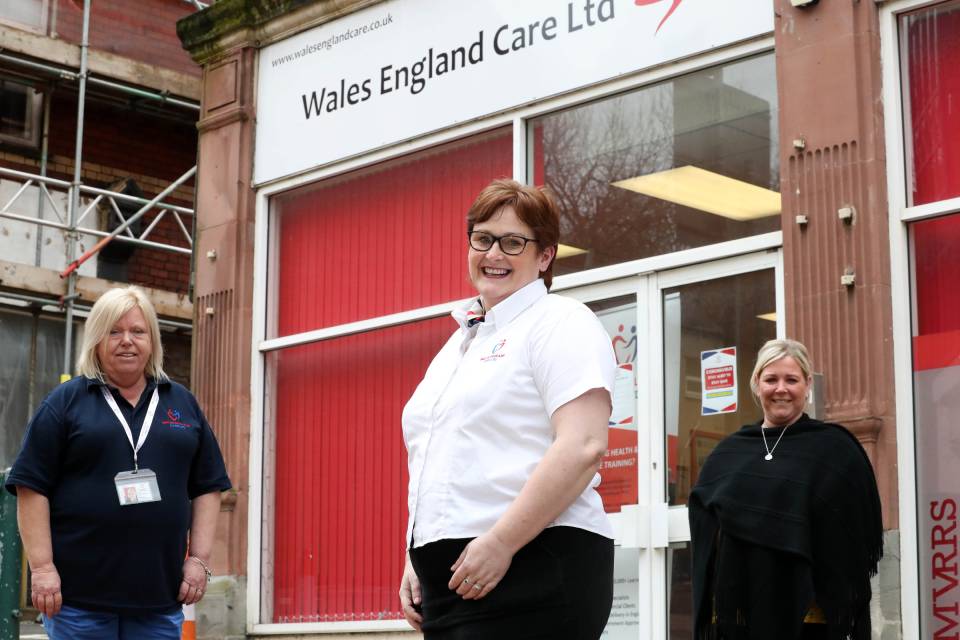 Domiciliary care provider Wales England Care Ltd says its Apprenticeship Programme is integral to its growth plans after successfully improving performance and quality and reducing staff turnover.
In the past year, the Newport-based company says the programme has contributed to a 57% increase in sales and a 98% client approval rating by improving the skills, confidence and efficiency of its staff and reducing costs, resulting in a 177% rise in net income.
Staff turnover has fallen dramatically since apprenticeships were introduced while care hours delivered weekly have increased from 200 to 1,000 hours since 2017. 
Focused on delivering high quality care, Wales England Care has a workforce of 42, including 13 apprentices working towards Apprenticeships in Health and Social Care at Levels 2 to 5. Training is delivered by sister company, Wales England Care Training.