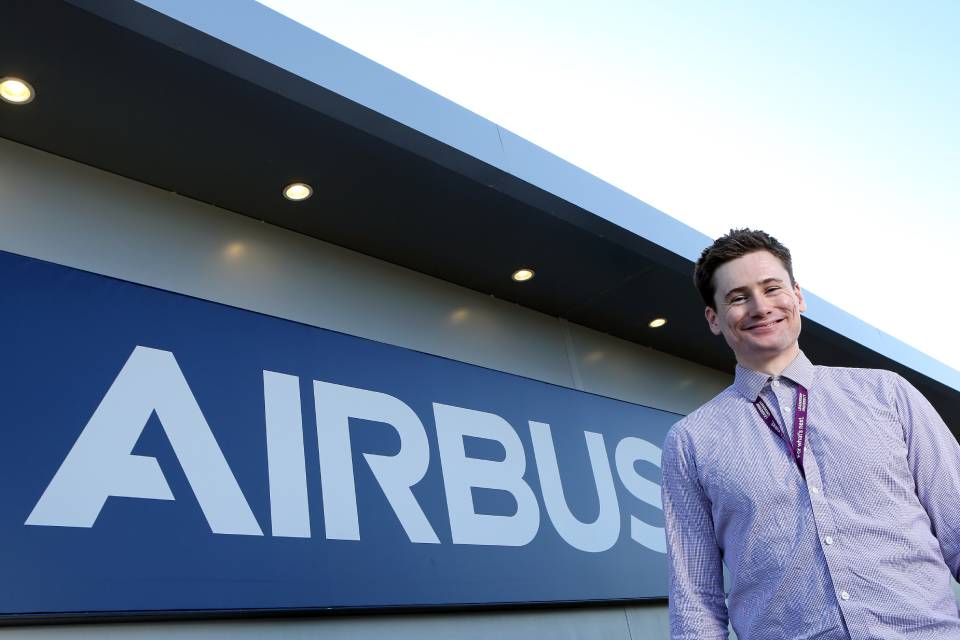 Albert Brennan's career as a stress engineer with Airbus in Broughton has taken off with the skills and knowledge gained during a Degree Apprenticeship.
Albert, 29, from Cefn-y-Bedd, Wrexham, works at the company's global centre of excellence for manufacturing wings for Airbus aeroplanes.
He completed a Degree Apprenticeship (Level 6) in Aeronautical Engineering through Swansea University, achieving a Bachelor's Degree in Aeronautical & Manufacturing Engineering and an NVQ Level 4 in Engineering Manufacture.
Albert is now undertaking a Master's Degree in Lightweight Structures & Impact Engineering, having been offered a full scholarship by the National Structural Integrity Research Centre (NSIRC).
An Incorporated Engineer and Associate Member of the Royal Aeronautical Society, he won the Top Student Award from Swansea University.