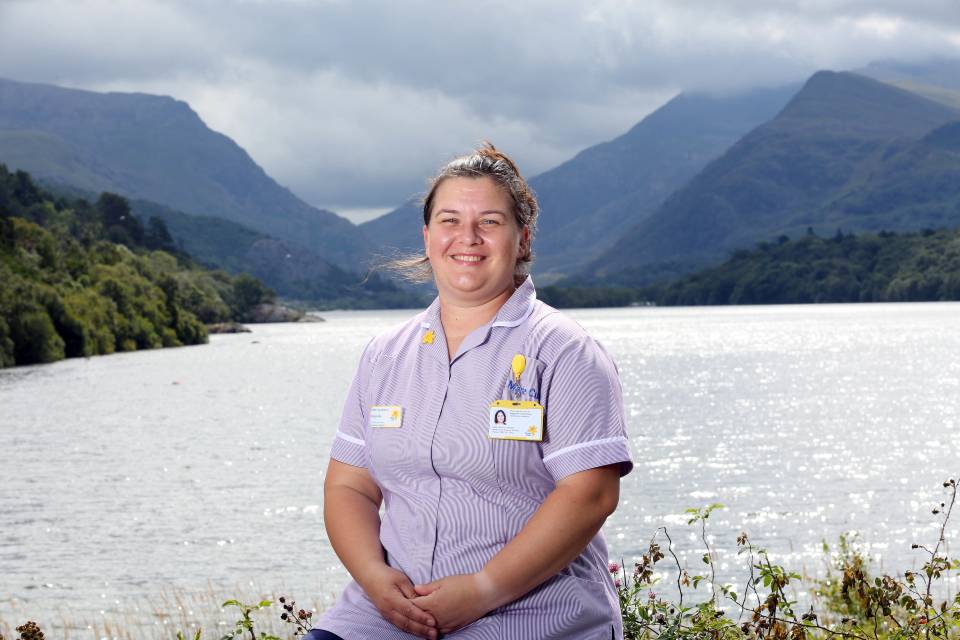 Apprenticeships are helping domiciliary care team leader Boglarka-Tunde Incze to make a difference to the lives of people she cares for and works with.
Boglarka, from Llanrug, initially used a Bachelor of Computer Sciences Degree, which she achieved in Romania, to work for international companies.
She took on an extra role as a part-time carer, supporting people in their homes and enjoyed the work so much that she changed career during the pandemic.
Having completed Levels 2 and 3 Apprenticeships in Health and Social Care with Itec Skills and Employment, she would like to qualify as an assessor.
Originally from Romania, Welsh learner Boglarka works part-time for Gofal Bro Cyf and is a Marie Curie palliative healthcare assistant.