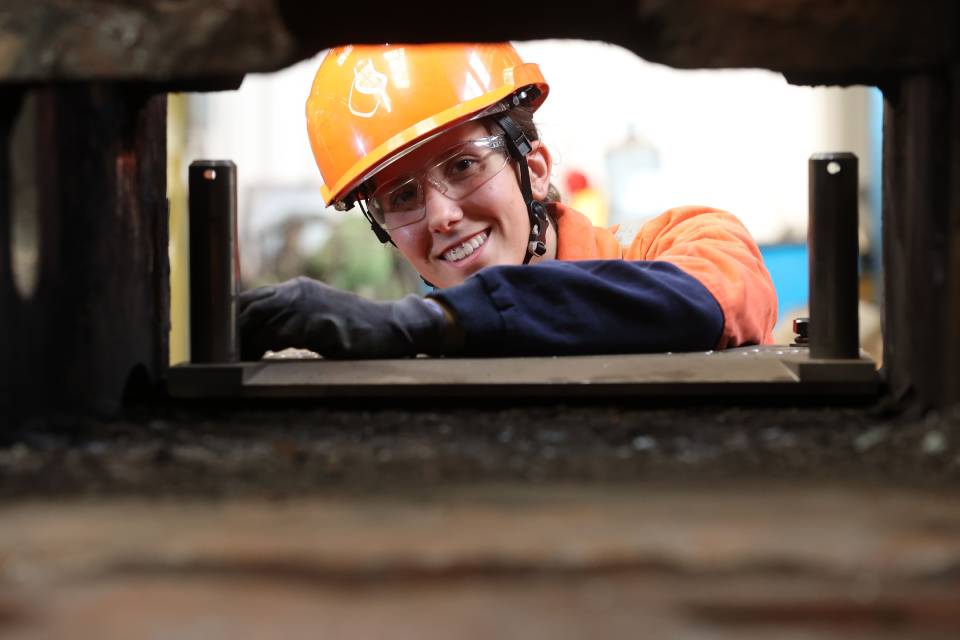 Engineering apprentice Chrystalla Moreton wants to become a role model for women in the steel industry and is described as a "shining star" by her employer.
Chrystalla, 20, from Fairwater, Cardiff, is employed by reinforced steel manufacturer Celsa Steel in the city where she is working towards an Mechanical Engineering Apprenticeship in Production Services delivered by training provider TSW.
She had to revise her original plan to join the Army following a family tragedy, which took its toll on her mental health. Making up for lost time, she is determined to fly the flag for female engineers and continue supporting her siblings.
"After being at the lowest point in my life, this is a massive turnaround."