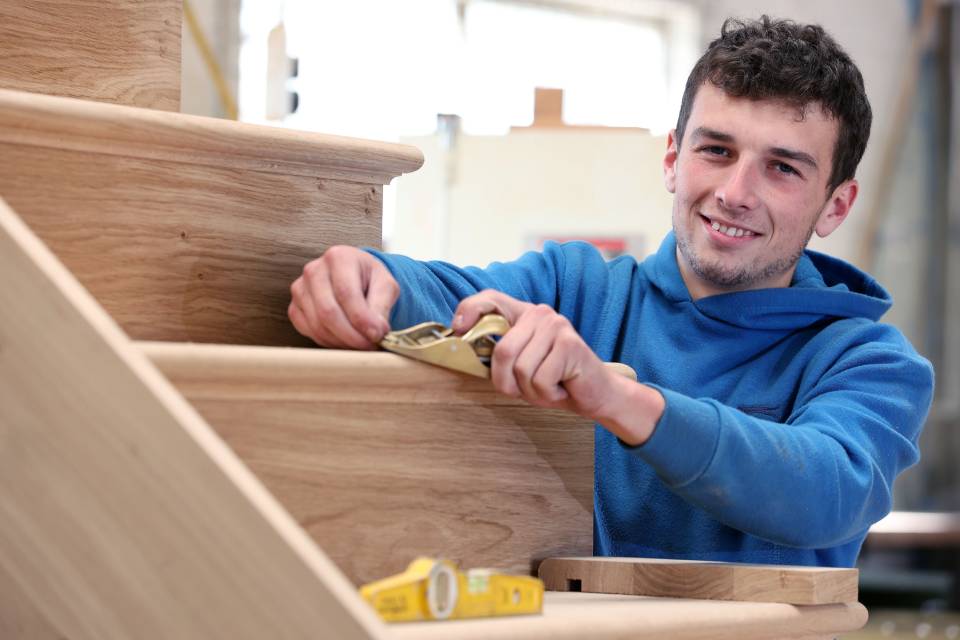 Talented West Wales joiner Dion Evans is enjoying a memorable year as he looks forward  to representing Wales in the national finals of the WorldSkills UK competition in November.
Dion, 19, who works for Alwyn Evans Ltd in his home village of Talgarreg, Llandysul, won a gold medal to qualify for the final of the joinery competition in Edinburgh, having won a bronze medal last year.
Having achieved a City & Guilds Apprenticeship in Bench Joinery from Coleg Ceredigion and Coleg Sir Gâr, Dion is making a positive contribution to his employer. Workload and profits have risen by 20 per cent as Alwyn has been freed up to take on more work, including making bespoke cabinets and staircases.