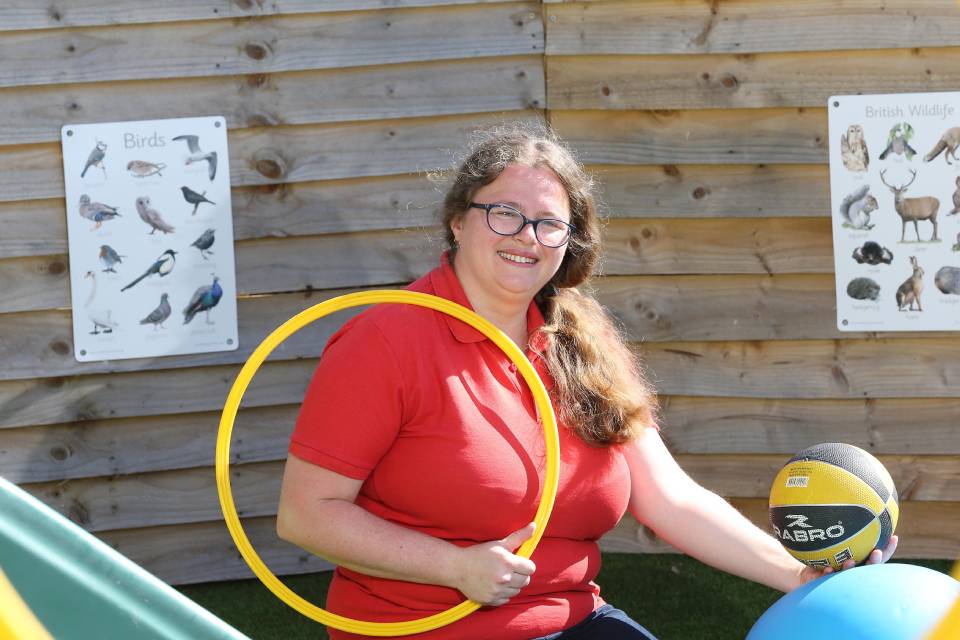 Polish apprentice Malgorzata Bienko has overcome language and hearing disability barriers to make herself a valuable member of the team at School Lane Preschool in Llandudno.
Malgorzata 41, has completed a Foundation Apprenticeship in Children's Care, Play, Learning and Development, delivered by Arfon Dwyfor Training Limited.
Having previously been employed in the social care sector, she has quickly adapted to working with young children and loves her job at the pre-school setting where she is encouraged to share Polish culture and traditions.
Having achieved a Foundation Degree in Art and Design at Coleg Llandrillo Menai and a BA Degree in Illustration from Glyndwr University, Malgorzata combines all her skills when working with children on arts and crafts projects.