Apprenticeships: Ben Hamblett's story
ACE Lifts don't have a problem recruiting Engineers: they train their own. Through Apprenticeships ACE lifts got access to a range of diverse, talented applicants.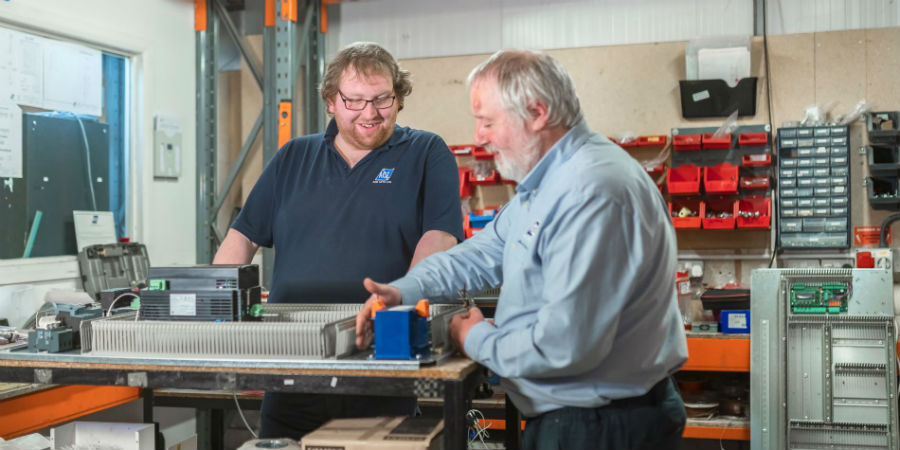 ACE Lifts employ Ben Hamblett, from Wrexham, as an Electrical and Electronic Engineering Apprentice. Ben beat eight other applicants to the role, despite fearing his being deaf would prevent him from working in the Engineering industry.
Championing Apprentices
Andy Gill, Workshop Manager at ACE Lifts said: 
"We employed Ben as an apprentice with us, working in a small team wiring lift component units.

Ben was one of eight individuals who came in for a work trial for the apprenticeship opportunity and he instantly made an impression. We offered Ben the role and his hearing loss has not been a problem at all. When he first started, he shared his tips for communicating effectively with the team and we haven't needed to discuss it since."
An inspiration
Ben is hoping to show other disabled people that an apprenticeship could be the turning point for those looking to get into employment.
Ben said: 
"I was worried about the future and not being in work. It reached the point where I knew I needed support, so I contacted Action on Hearing Loss (AOHL) for help. 

We found a company called ACE Lifts advertising engineering jobs. I was nervous about applying because some companies can have misconceptions about deaf people being a health and safety risk in the work place - especially in engineering roles. After applying I was offered a two-day work trial and after that the apprenticeship. I was shocked when I got the call but overjoyed that I finally got a job after years of searching!

Every day I'm learning new skills, I have learnt how lift equipment and components work and my hearing loss hasn't been an issue at all. Not only that, my apprenticeship has meant that I'm also financially stable.

I'm so much more positive about the future now, and I can't wait to see what the next year of my apprenticeship will bring."
Make a genius decision and get ahead in your career with an apprenticeship
Whether you're finding your way in the world of work, or taking steps towards a career change, an apprenticeship could be for you.