Apprenticeships: Ellie's story
Ellie Curtis was worried that her autism would affect her career prospects. The one to one support Ellie received during her apprenticeship however, has allowed her to achieve her dreams.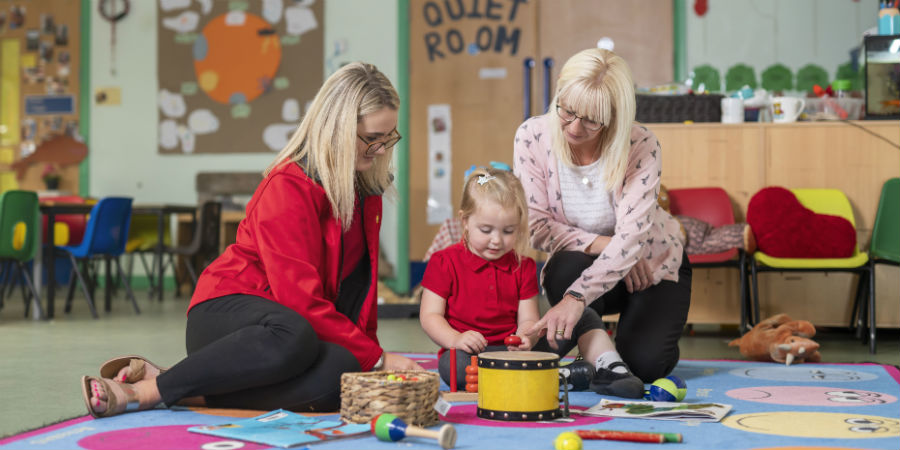 Ellie, from Rogiet, always wanted to work with young children, having been inspired by her mother who worked as a childminder throughout Ellie's childhood.
Twenty-year-old Ellie, said;
I attended college to study childcare, but I felt there was very little support for my additional learning needs as I'm autistic and have dyslexia, so I often struggled to keep up with what the tutor was asking of us.

I knew I wanted to work with young children, so I looked into other routes. I turned to ACT Training for support who pointed me in the direction of an apprenticeship. They told me that on-the-job training would give me the additional support I was looking for.
To further develop her skills, Ellie is currently working towards her Level 5 Management Apprenticeship.  
Ellie continued:
My ultimate goal is to work solely with children who have additional learning needs, and I'm hoping that my Level 5 in Management will open doors for me into the next stage of my career.
Little Tigers Nursery, based in Monmouth, had never employed an apprentice before Ellie. However, since doing so they have been incredibly proud to be a part of the Apprenticeship Programme and of the success Ellie herself has achieved. 
Gaining new skills and a promotion
Little Tigers Nursery Manager Natalie Hughes said:
"We are so proud of how well Ellie has done since she started with us. She's a real all-rounder and a pleasure to work with, her autism hasn't been a cause for concern.

Since she took over as our Additional Learning Needs Co-ordinator, she has been given far more responsibility and has stepped up to the challenge brilliantly. She's so dedicated, and always goes above and beyond in everything we ask of her. Recently, she's even started to mentor new starters at the nursery too, taking them under her wing and making them feel welcome."
Make a genius decision and get ahead in your career with an apprenticeship
Whether you're finding your way in the world of work, or taking steps towards a career change, an apprenticeship could be for you.