Andrew and Ann from Cwmbran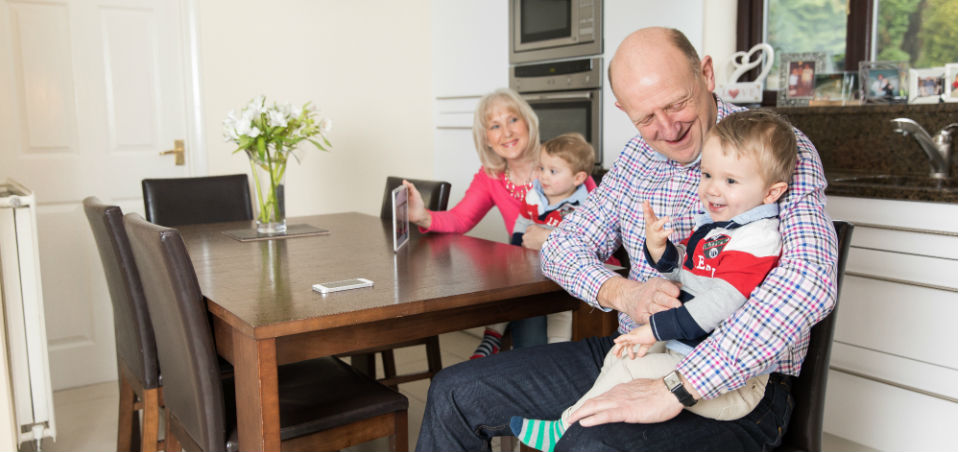 Internet connection that can handle a houseful.
Andrew 55, who lives with his wife Ann, has three children and two grandchildren who are regularly in and out of the family home. With up to eight adults and two toddlers using the internet at the same time, he's experienced first-hand how a superfast internet connection can help accommodate the needs of his whole family.
After years of inadequate conventional broadband Andrew thought the patchy connection was due to his location.  But, after complaints from his children and further research they realised they could sign up to a superfast broadband connection and haven't looked back.
Andrew said:
"As our household grew and technology developed, we started getting more and more frustrated with the poor service we were getting when trying to stream music or download movies.

"The kids were always complaining about the internet dropping off and films buffering but it wasn't until we got a smart TV and 30 minute programmes took more than half an hour to download that we started to consider upgrading.

"We love having our children and their partners round for pizza on a Saturday night but when everyone was on their smart phones and tablets, our old connection just couldn't keep up.

"My wife and I also look after our two year old grandsons and sometimes on the cusp of a major meltdown we need Postman Pat on the TV and we need him now, we don't have time to wait for it to buffer!"
Get faster broadband
Broadband is a way of connecting to the internet. Regardless of the speeds you need, there are options and support available to help you.