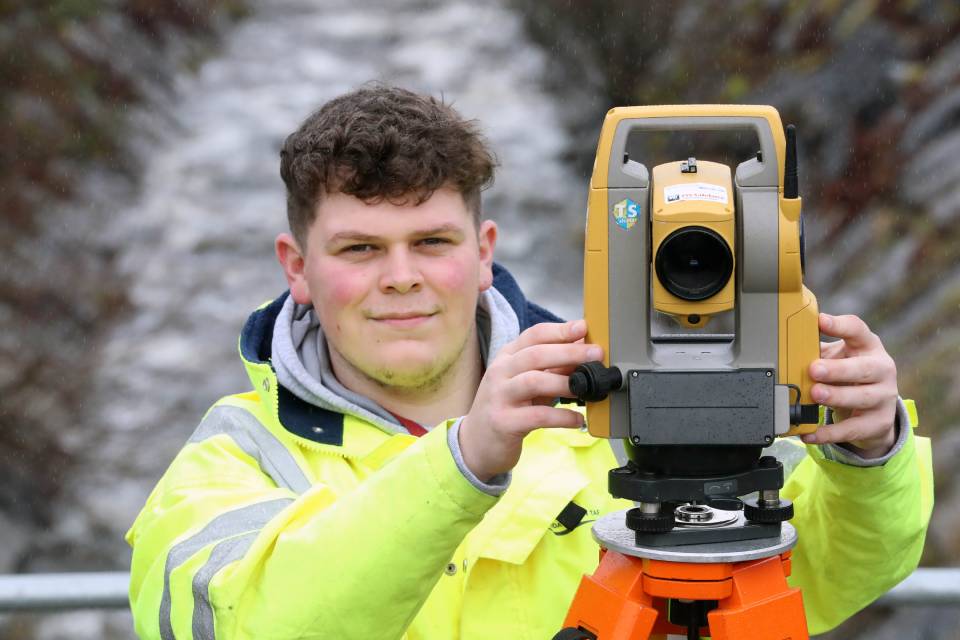 Apprentice Owen Lloyd's mission is to become the best civil engineer possible, working to provide flooding solutions for the people of Rhondda Cynon Taf.
Owen, 23, from Coed y Cwm, Pontypridd, works for the Flood Risk Management Team at Rhondda Cynon Taf County Borough Council.
He completed a Level 3 BTEC in Construction and the Built Environment (Civil Engineering) course with distinction at Bridgend College, ultimately aiming to qualify as a Chartered Civil Engineer.
Owen was awarded an ICE Quest Scholarship, winning the Association for Public Service Excellence Highways and Street Lighting Apprentice of the Year Award last October.
Owen said:
"I carry out my work to the highest standard to provide the best service possible not only to my employer but also to members of the public who rely on my work to keep them and their families safe during storms."