Prosiect 2050! - Ceredigion Youth Service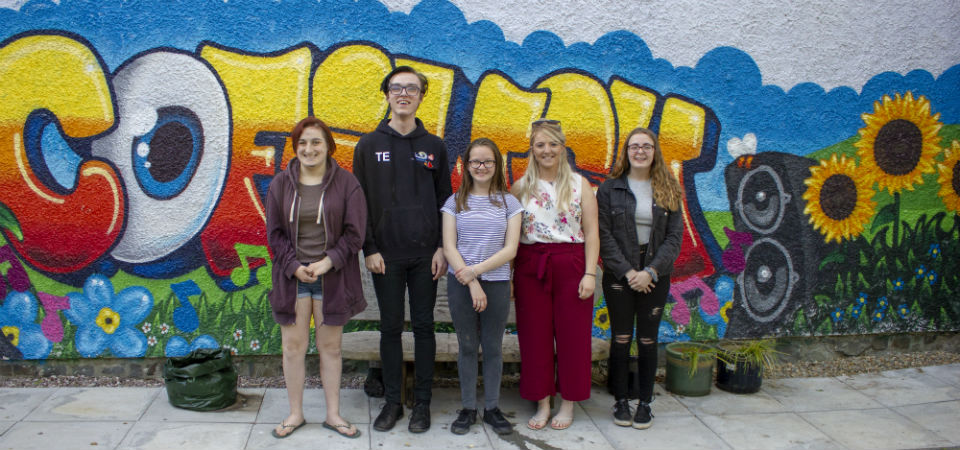 The project's aim was to encourage young people in Ceredigion to use the Welsh language outside of school whilst also exploring local heritage and cultural traditions. 

45 young people were involved from across the county with transport provided for those living in more rural areas. Working in partnership with a local graffiti artist, the young people took part in local research then designed and created three murals which represented different aspects of Ceredigion's history. 

The project helped to address some important stigmas and barriers to young people's use of Welsh.

The judges felt this project was an innovative form of engagement which encouraged young people to explore their heritage whilst at the same time promoting the use of Welsh outside the classroom.