Cheryl Fereday: Youth Engagement and Progression Officer, Rhondda Cynon Taf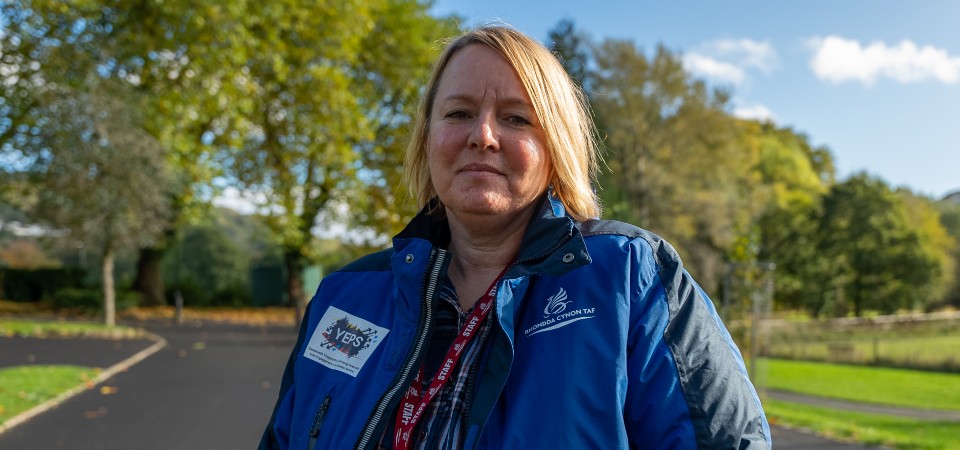 Cheryl Fereday is a Youth Engagement and Progression Officer at Rhondda Cynon Taf County Borough Council's Youth Engagement and Participation Service. Her current role is to deliver a high-­quality service for vulnerable young people aged 16 to 24 years old and to support young people where there are complex difficulties impacting on engagement and participation. Cheryl has extensive, wide-ranging experience and is a superb role model for those working alongside her – committed, knowledgeable, dependable and always the first port of call if anyone needs help or support.
Cheryl has made a huge contribution to the YEP service and forms outstanding relationships with both the young people she engages and with the professionals that she works with. She recently led a successful pilot programme, the Becoming Independent Programme, which offered support, advice and guidance to 16- to 24-year-olds in their transition to young adults. The project was vitally important as it engaged with an extremely vulnerable group of young people with complex needs who have been heavily supported throughout their schooling but are now expected at adult age to manage and cope alone with that support removed. The project was designed and delivered by Cheryl and covered topics, learning and issues that aren't generally covered extensively in school, such as relationships, internet safety, sexual health, and independent living skills.
The judging panel highlighted Cheryl's breadth of experience, demonstrable impact and her long-term commitment, as well as her positive attitude towards new approaches. Cheryl's understanding of the young people's needs is clearly evident and her empathy, kindness and complete dedication to the young people that she works with is inspiring.