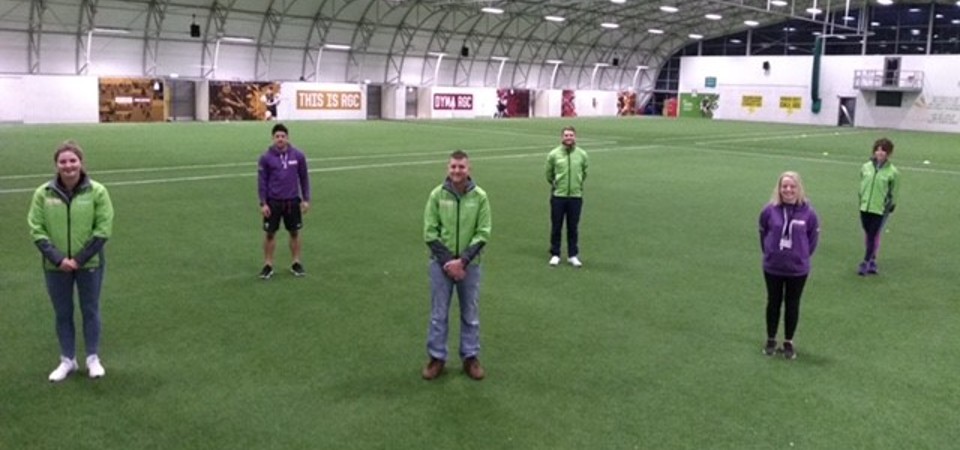 Conwy Youth Service places great importance on Welsh language provision, with over 60% of Conwy youth service's workforce being fluent Welsh speakers. The team takes pride in the fact that all services are offered bilingually. During 2020/21, the team offered young people in Conwy the opportunity to gain accreditation in a project called, 'Welsh. The traditions and customs of Wales'. This project was completed virtually, over 5 weeks, during which young people completed a workbook and participated in sessions where they had the opportunity to share ideas and opinions and learn more about the Wales and the Welsh language. Conwy Youth Service also delivers the following accreditations in order to positively promote the Welsh language 'Welsh in the workplace' and 'Welsh culture', these have been delivered in schools across the county.
In rural areas where there is a high percentage of Welsh speakers, the team has formed great links with families and young people, with the ability to offer a bilingual service being of vital importance. In areas where there is a lower percentage of Welsh speakers, the team positively promotes the Welsh language to encourage young people to learn more about the language and Wales. A great example of this work is evidenced in the Welsh Culture and Heritage Project, which led to 12 young people gaining a qualification.
The judging panel acknowledged that Conwy Youth Service has shown innovation, resilience and resourcefulness during an exceptionally difficult year. Its approach to face-to-face working was forced to change dramatically, but the team continued to have a hugely positive impact on the lives of young people, offering all support bilingually so that young people have the opportunity to access all services through their chosen language.