Kathryn Evans: Carmarthenshire Youth Support Service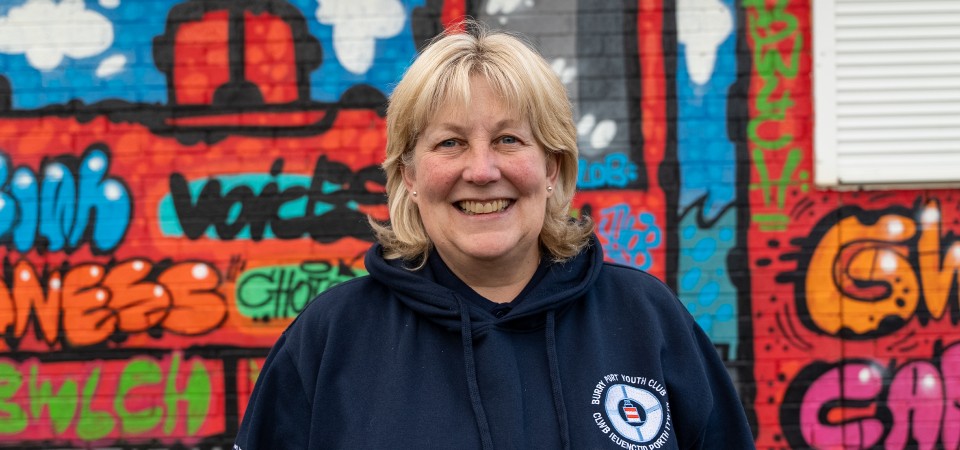 Kathryn has worked for the Carmarthenshire Youth Support Service for 14 years. She is hugely experienced and has worked in various roles including detached worker, community youth worker, post-16 youth support worker, and youth club leader. Kath is currently working within the Universal team as a youth support worker. This role has a county-wide remit, offering one to one support, group work activity, and community-based projects. She has worked with thousands of young people and has made a positive difference to many lives, within the local and wider community.
Kath is known as 'the queen of affordable and accessible residential opportunities' for young people. Her residential projects and experiences are recorded in their hundreds and includes both land and sea, Wales, UK and European destinations. Her passion for the Welsh language, heritage and culture is reflected in her work and mirrored by the fact she is highly thought of within rural and local communities across the county.
Kath is affectionate and caring, which together with her drive and passion for young people to succeed, makes her a formidable advocate for the young people with whom she works. She volunteers on the panel with the Youth Justice team, which entails overseeing the youth justice processes (post court) to ensure that the empowering voice of the young person is heard and can influence decision making.
The judging panel highlighted Kath's range of experience, enthusiasm and positivity, commenting that Kath goes above and beyond her role to make sure the young people are safe, developing and, importantly, are heard.