Postcards and Podcasts: Tanyard Youth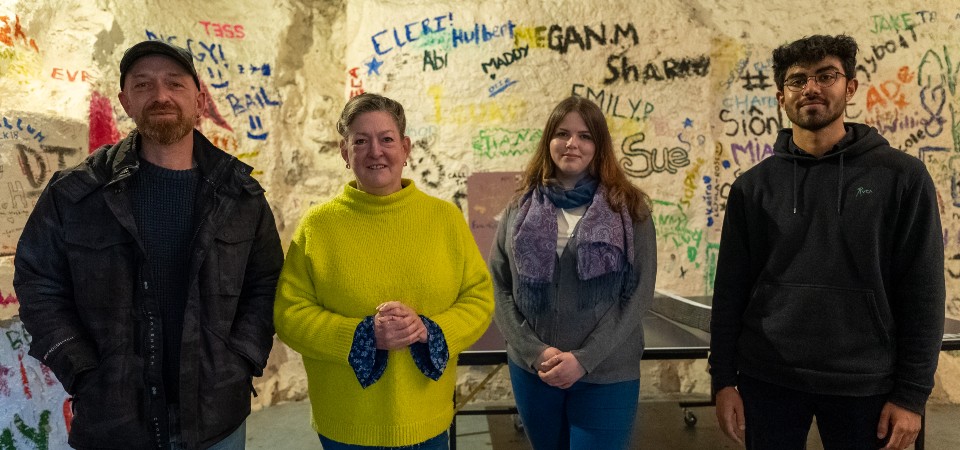 Postcards and Podcasts is an innovative project that provides young people with training in digital technologies and connects them with their community and heritage in Pembrokeshire. The young people use their training to help the owners and managers of heritage businesses to exploit all that's best about modern digital marketing.
The project is providing young people with skills, knowledge, mentoring and work experience – and they are applying the skills they develop to use digital media to promote Pembrokeshire's rich and varied built, cultural and natural heritage to a global audience. The project ultimately aims to stimulate tourism and create sustainable, local jobs for young people.
This is a fabulous digital media project that connects generations, strengthens the links between heritage groups and young people, gives young people a portfolio of digital skills and work experience for their future and promotes and protects our heritage at the same time. In 2020, despite the disruption caused by the pandemic from March onwards, the young people of the Postcards and Podcasts project designed and produced seven excellent podcasts, heritage tours and short videos that can be seen on their Facebook page or YouTube channel.
The judging panel was particularly impressed by the tangible impact that this project has had both on young people and their local communities, commending its approach towards using digital skills to address tourist, cultural and heritage issues. The project is exciting, relevant and highlights the benefits of a long-term and outcome-focused approach.