Detached Youth Work Team and Youth Homeless Coordinator: Powys County Council Youth Service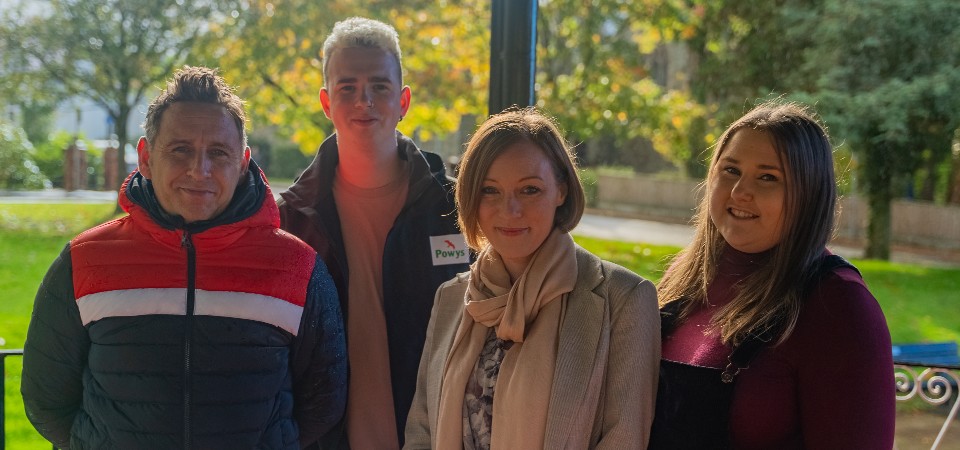 Powys Youth Service's Detached Youth Work Team and Youth Homeless Coordinator work with young people who are 16 to 25 years and are homeless, vulnerably housed, and those not in education employment or training (NEET).
Multi­agency working is fundamental to the team's approach. The team uses a youth work approach to effectively engage with young people, becoming the catalyst to bring organisations and agencies together to provide caring and person­-centred support for young people with some of the most complex personal circumstances imaginable. The service has been described as 'the glue that holds services together' (Powys Senior Housing Services Manager) with staff always going above and beyond to ensure young people are safe and have the best opportunities available.
Detached Youth Workers coordinate representatives from a whole host of organisations such as CAMHS/CMHT, hospitals, police and Shelter Cymru, helping young people with complex lives in times of crisis. In doing so, the team successfully promotes youth work as an effective and successful way of engaging and working with young people, and through the team's partnership and multi­agency working, youth work and the Youth Service are viewed as integral to the support the county provides young people.
The judging panel highlighted how successfully the team has championed youth work with partners locally and nationally. It is an excellent example of working collaboratively and using youth work approaches as a foundation for working and engaging with young people can make a real and sustainable difference in young people's lives.