David Williams: Torfaen Youth Service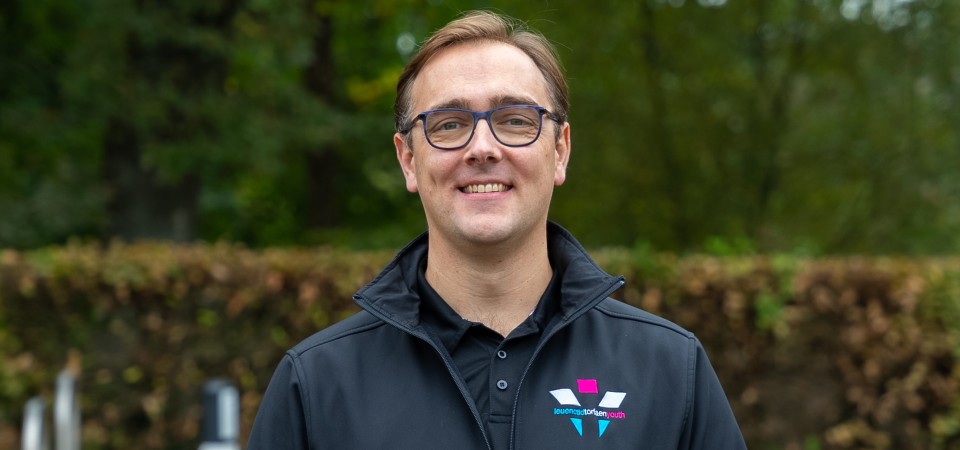 David is Service Manager for Torfaen Youth Service, a role that includes responsibility for local community youth clubs, youth work 'out on the streets' though its detached team, youth work within local schools, and a range of exciting and innovative youth work projects and programmes.
In addition to this busy role, David actively works to raise the profile of youth work through participation in a range of cross governmental groups and through his recent chairship of the Principal Youth Work Officers Group. He also continues to serve as a volunteer leader within a local youth club, maintaining that link with a grassroots organisation.
The judging panel highlighted that David's leadership is inclusive, collaborative and delivered with warmth. As well as being a highly capable manager, he has the ability to inspire his team with what colleagues describe as "contagious enthusiasm" and a willingness to "move heaven and earth to support young people". An excellent role model all round, he gives credit and shares knowledge readily, encouraging his team to develop and progress.
David was instrumental in the creation of Torfaen Youth Service's Apprenticeship Programme, facilitating the recruitment of youth workers in a 'grow your own' approach, which has been highly successful with several young apprentices achieving qualifications and full-time employment.
He also introduced the secondment of an educational psychologist to work within Torfaen Youth Service to support youth workers by helping develop effective strategies and learning materials to assist in their work with young people.
In recognition of the excellent youth work practice delivered under David's leadership, Torfaen Youth Service recently achieved silver and gold Quality Mark awards and was also recognised by Estyn in its 2022 report on Education Services in Torfaen County Borough Council for quality of youth work service provision. Judges concluded that David demonstrates exceptional leadership. He inspires, leads and guides staff, develops talent; and collaborates well - while remaining deeply committed to improving opportunities for young people.