Karen and Jake Henry: Vibe Youth CIC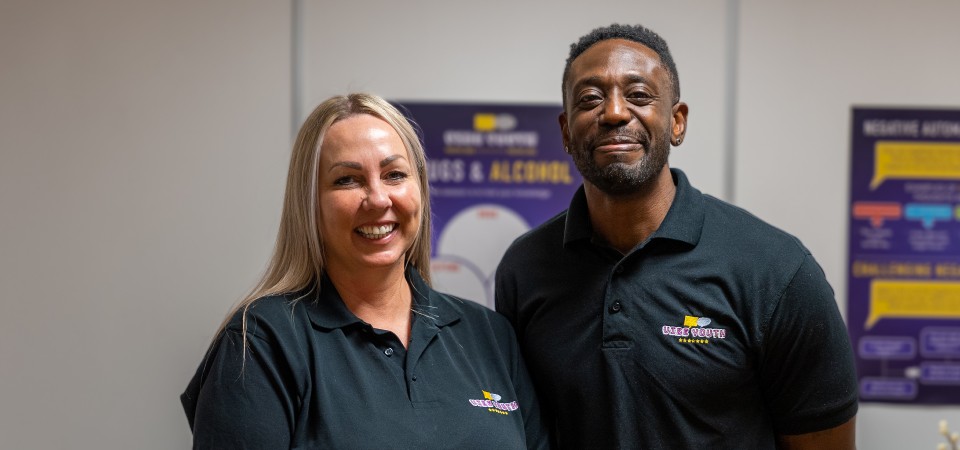 Vibe Youth, based in Swansea, is an organisation that prides itself on offering a range of services that help young people to cope with life events and overcome challenges, whatever their circumstances. Karen and Jake Henry, the founders of Vibe Youth, design and adapt its services in response to the needs of the young people and communities it serves. They draw on their own personal journeys and lived experience to show how a life can be transformed through developing an understanding of oneself, making a commitment to value oneself and being empowered to make informed choices.
Vibe Youth offers a range of universal and specialist services for young people, including an innovative 'Street Safe' project in schools, that tackles drug issues and serious violence. Passionate about improving understanding of some of the biggest challenges young people face, Karen and Jake also offer workshops for professionals and practitioners that focus on the factors and circumstances surrounding gang and criminal involvement - challenging others to step up, make a difference and help change and improve the lives of young people.
Judges acknowledged the hugely positive feedback provided about the relevance of Vibe Youth sessions; the massive impact they have on both participants and professionals; and overall, the extraordinary work that Karen and Jake are doing to encourage people to embark on positive lifestyles regardless of background.